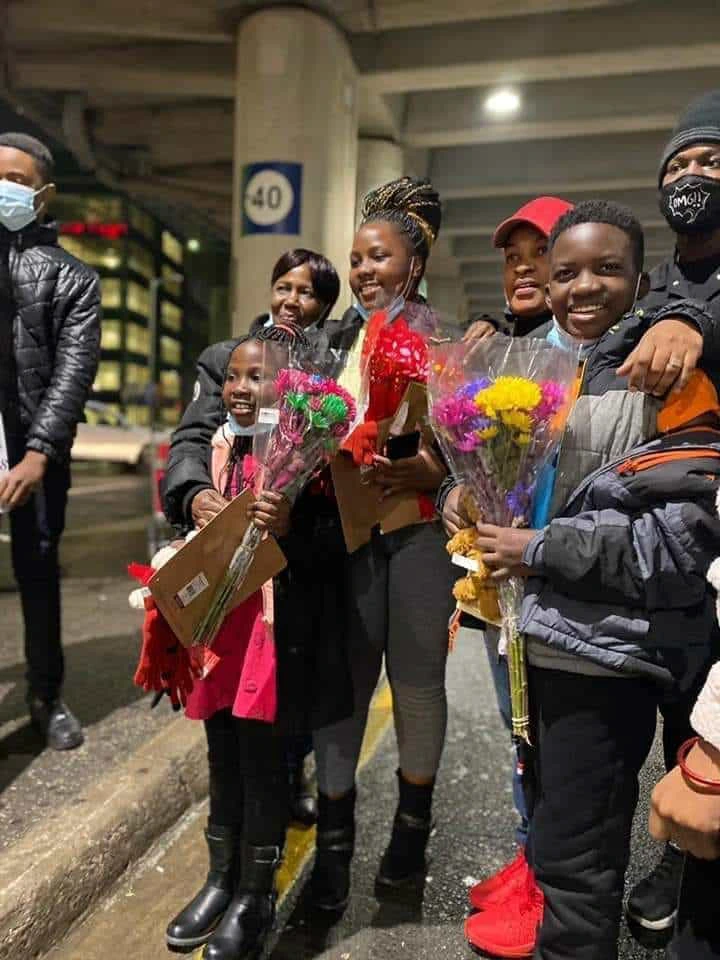 Pastor Julie Mutesasira divorced her husband, Pastor Julius Mutesasira in 2016. Later on, she left Uganda for Canada leaving her two kids, Ezekiel and Esther in the hands of her ex-husband.
The kids did so well for themselves when they contested in 'Agot Talent' show-East Africa Has Got talent in which they emerged winners.
Before the allegations could be confirmed, words were creeping along corridors that Julie had grown an attraction to people of same-sex gender, but it was not confirmed at the time.
The country was shocked to learn of her newly found love, men and women of God from various religious sects condemned the act, but a few like Pastor Bugembe talked in  her support
However, Pastor Julie was unbothered by the critics as she continued to live her life as if nothing had happened.
Some people saw it as a move to simply secure her citizenship papers in Canada like very many Ugandans like Governer Ace did-he married a 65-year-old woman, old enough to be his mother just to be a citizen in Sweden.
Yesterday, 13th /12/2020, Pastor Julie got reunited with her kids in Canada which was a great thing. However, a lot of netizens were concerned if she would make a good mother.
SomeWhile some people were happy for her, some netizens believed that she might pass over her newly found passion for same-sex partners on to her children.
This is all hinged on the African traditional culture which does not condone acts of same-sex marriages and the government of Uganda as well.
For now, it will be time to tell how the two kids will turn out in the long run.
Julie Nalujya known professionally as Julie Mutesasira is also a gospel singer known for her songs like Nkulembera, Lwana Nabo, Ekikunyumira, and Bamuyita Yesu, a collaboration with Iryn Namubiru