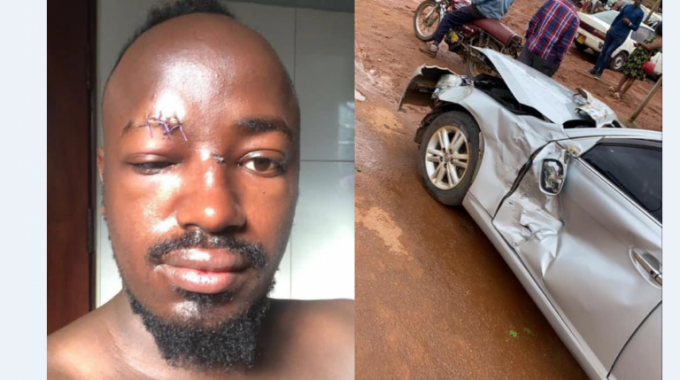 Celebrated local singer Wycliffe Tugume a.k.a Ykee Benda must be thanking God for showing him the highest degree of grace and mercy after surviving a life threatening car accident that could have possibly wiped off his entire family.
According to the post on the singer's Facebook page, Ykee Benda was traveling together with his son Dante and girl friend Julie Batenga when the nasty car accident happened.
But as God had planned it all the 3 of them survived after nursing serious injuries at a yet to be identified hospital.
Thank you God for another Chance to live.Got an accident with my family my son Dante & her mother Julie Batenga who didn't get any problem.We thank God for a second chance" Ykee Benda's post read
Sources on the ground reveal that a speeding Boda Boda on the road side must have led to the singer loosing control of the wheel.