While other presidential candidates are dropping out of campaigns, NRM's Sevo is going about his usual business following the EC campaign schedule to the dot. And he has a message for all NUP supporters rioting over Robert Kyagulanyi's brutal arrest in Luuka district on Wednesday.Sevo is in Kotido on Thursday meeting NRM leaders and has no kind words for the ongoing violence that has led to the gunning down of over 7 people and the injuring of 40 others.
Museveni says he will not stomach thugs rioting on Kampala streets and destabilizing peace and freedom. "They have entered an area of fighting we know very well. Whoever started it will regret it. Some of these groups are being used by outsiders who don't like the stability and independence of Uganda but will discover what they are looking for," Museveni roared Sevo promises to deal with protestors targeting people proudly donning on the NRM yellow color. "Those who have been attacking NRM people in Kampala will soon lose that appetite. You will see the uniform of NRM and won't touch it. Even if they abandon it, you won't touch it. They want to create violence so that elections are not held, however, lections will continue and those fighting will lose. They will answer for the crimes they have committed."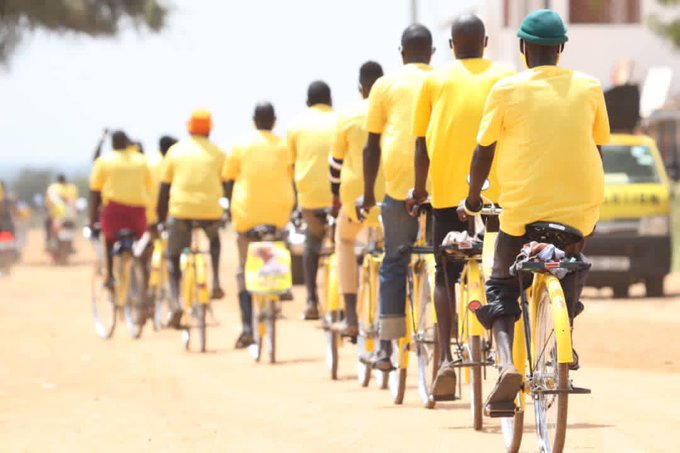 He insists it is criminal to disregard the Ministry of Health and EC guidelines to contain the spread of COVID19 yet people are dying. "We are here in this campaigning indirectly where we dont hold rallies for the sake of avoiding infecting more people. We have lost quite a number of people already including two Members of Parliament and some scientists. It is therefore criminal for anybody to ignore this. We are not going to tolerate that and whoever does it(violates guidelines) will regret what they did," Museveni warned.
Meanwhile, Bobi Wine is still at Nalufenya in Jinja and has been charged with doing an act likely to spread infectious disease. However, a number of presidential candidates have announced that they are halting their campaigns until one of them, Robert Kyagulanyi Sentamu is freed. They include ; Mugisha Muntu of the Alliance for National Transformation (ANT) and Gen. Henry Tumukunde, John Katumba, t, Willy Mayambala,Fred Mwesigwe and Norbert Mao