Ugandans went to the streets on Wednesday to protest the arrest and detention of Pop Star Bobi Wine, who is a Presidential candidate in the upcoming election. Bobi Wine was heading to a rally when his car was broken into by police and Arrested. The Musician who is seeking to replace incumbent President Yoweri Museveni , is gaining massive support in the country. There have been reports of police shooting and killing innocent civilians with heartbreaking photos and clips trending under #FreeBobiWine on Twitter.
A sorrowful photo has emerged of a Protester shot by police and lying in a pool of blood showing defiance and sending a solidarity message to Bobi Wine moments before he took his last breath.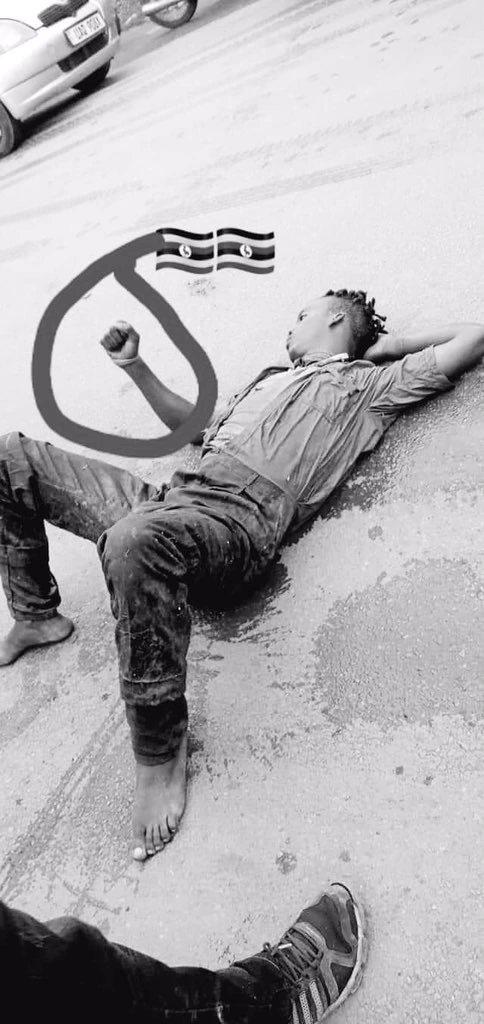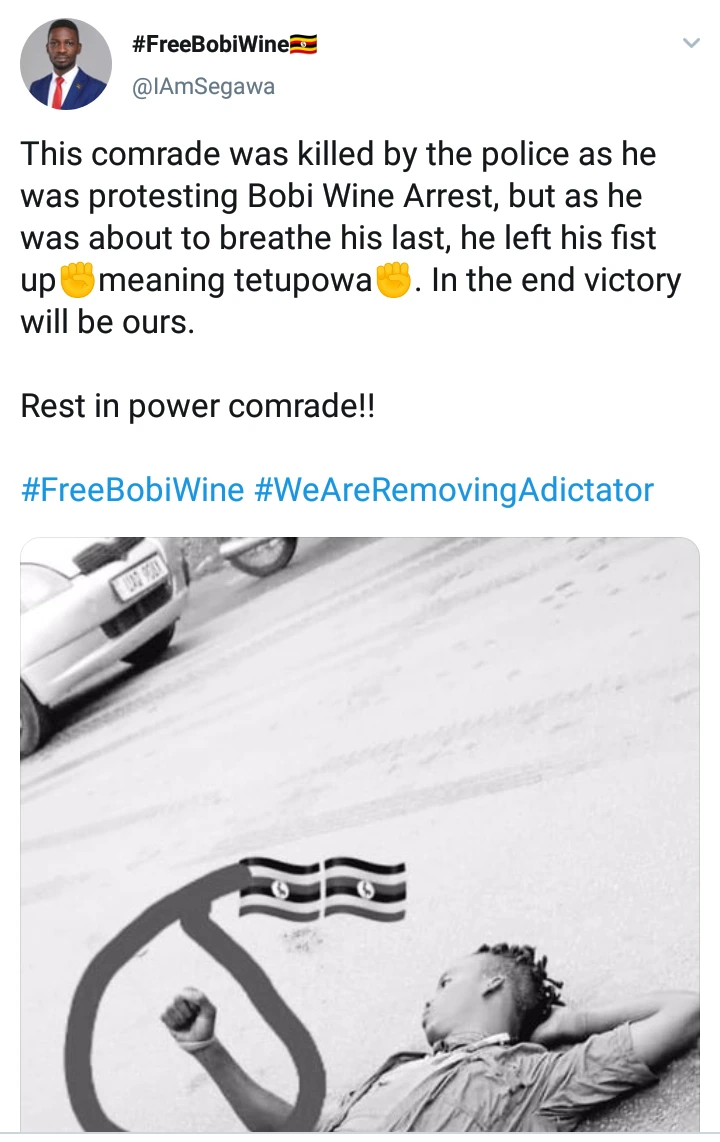 The fist sign is now popular in Uganda as it's the sign Bobi Wine uses regularly.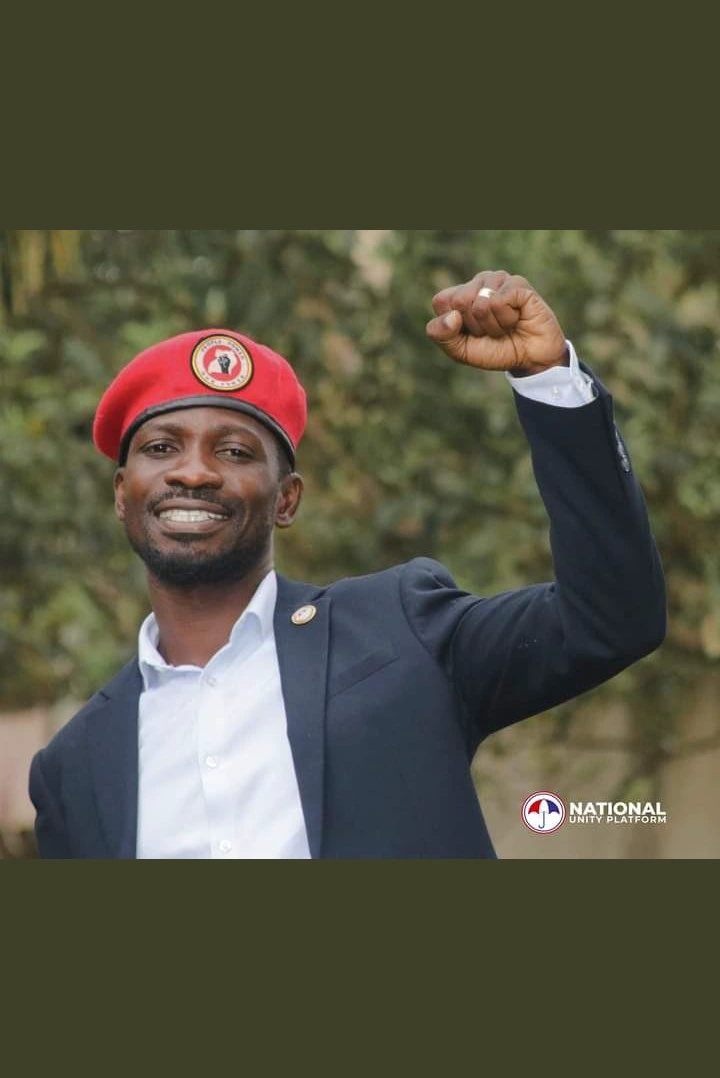 The scenes witnessed in Uganda are unacceptable. It's shocking that East Africa region Presidents have remained mum despite the obvious mistreatment of Ordinary citizens by Uganda police.