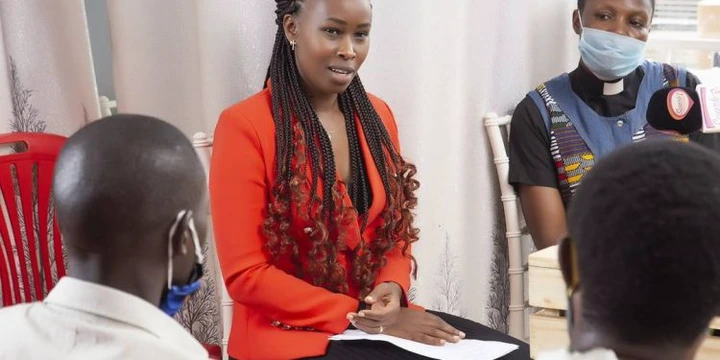 Wife to NUP Presidential candidate Robert Kyagulanyi, 'Barbie' Itungo Kyagulanyi has condemned the Uganda education system saying it is very poor and promised to improve it if she becomes first lady.
Speaking in an interview on a local television Barbie was asked revealed the plans she has for Uganda if she becomes a first lady.
She said that she has been to a number of schools but the education system is so poor and girls are not even able to access it.
"When I become the first lady of this country I will make sure I support the girl child, I will improve the education system so that every girl can access education,"said Barbie
Barbie added that the ruling government has failed to support the girl child. She also promised that when her husband wins the elections that will be the end of the girl child woes because she will be working on their issues.