As a mother, respect your children. Stop undressing on social media to impress men – Facebook in-laws attack Zahara Toto
Zahara Toto recently released a video exposing what her "Maama" gave her and it exploded social media.
In the video, Zahara is seen dancing seductively in her bedroom while covered in a towel. She often moved it exposing much of her skin.
Zahara Toto has now been attacked by Facebook-inlaws who have branded her a slut who opens for men in the name of getting money.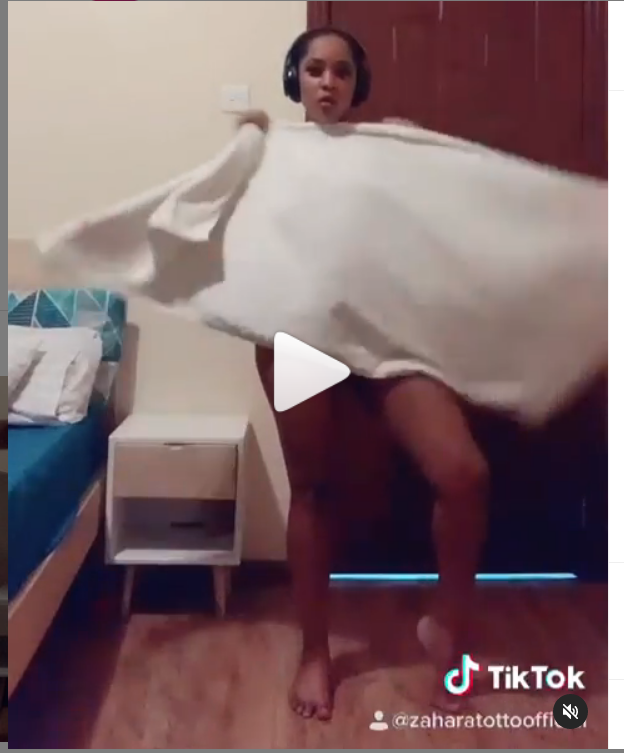 They have also advised Zahara to respect her children and dress up instead of running after money from loaded city dudes by undressing