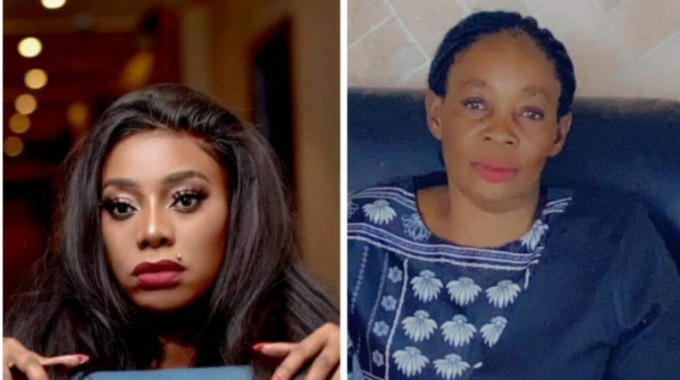 Socialite Bad Black is one of the most controversial public figures who have always protected their parents from the public eye. In fact recently she revealed how her indirectly forced her into night sexual business. This was due to her constant disciplinarian character which was disagreeable to Bad Black's erratic character. She has since been having a somewhat problematic relationship with Nakyazze and has referred to her in several interviews as a woman she doesn't dine with.
Well this week on Monday, She finally showed off her biological mum to her fans and followers on social media. Mariam Nakyazze is her name! According to Bad Black, she has five other siblings who were raised by a single mother Miriam.
"Kabayiseko omukyala Nakyazze Mariam omulungi wange munsi yonna
Ono ye maama azalila dala one thing i know about her she never give up. raising 6 children as a single mom it's not easy. maama ur my inspiration. May Allah grant you life ya rabbi", she revealed in her post.