Lionel's father and agent Jorge Messi expected to meet Barcelona president Josep Maria Bartomeu to resolve impasse over contract situation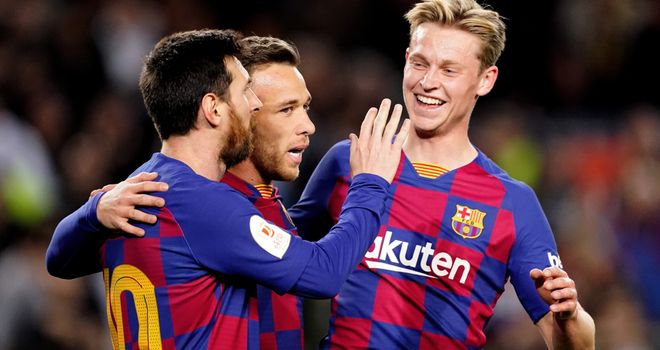 Lionel Messi's father and agent has touched down in Spain for crunch talks with the Barcelona hierarchy over his son's future.
Jorge Messi boarded a private jet taking him to Spain from Rosario in Argentina and landed in the private terminal of the Barcelona-El Prat airport at around 6.45am local time.
These talks between Barcelona and Lionel Messi will take place on Wednesday and Thursday. Lionel Messi's father, Jorge, has now arrived in the country and will be leading these talks as far as the Messi camp is concerned.
The Barcelona side cannot even agree with each other. There is the president's side, who on one hand say Messi has this valid contract and is not going anywhere for less than the asking price – we are not going to do any deals.
The other side of the boardroom feel like that is unrealistic – we are in financial hole, he could leave anyway in a year's time and meanwhile hang around not wanting to be here.
There's going to have to be a lot of talking and I think that's going to take longer than two days.